Books and maps available from the Otter Valley Association
1842, 1890, and 1933 Maps of Budleigh Salterton
Three hand drawn maps of Budleigh Salterton by Harry Lane.  Harry produced these maps from Tithe and early OS maps and information gleaned form other sources.  They show how the town has developed over 100 years.  The maps are black and white and are unframed.
£8 each or £20 for the set of three + p&p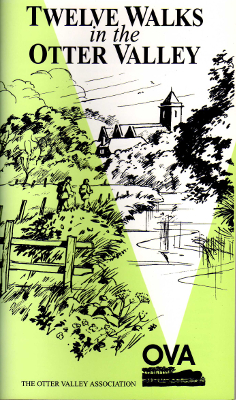 Twelve Walks in the Otter Valley
This pocket-sized book provides maps and descriptions of 12 attractive walks in the area, including details of notable buildings and other places of interest along the way.  The walks vary in length from 3 to 9 miles.
£3.00 + £2.00 p&p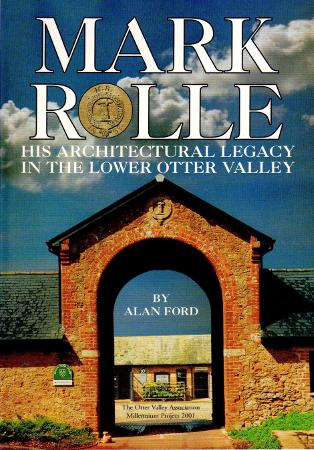 Mark Rolle His Architectural Legacy in the Lower Otter Valley
This full colour publication is an illustrated account of the extensive building programme carried out on the Rolle Estate in the Otter Valley in the second half of the 19th century when it was owned by the Hon. Mark Rolle.  Most of these buildings are still well-maintained today.  Based on original research in the Estate archives, it shows how a large landed estate was managed at the time, and gives a contemporary and personal view of the key personalities, the difficulties they faced, and their achievements.
£4.95 + £2.00 p&p
 Click Here for a review by Philip Greenhow
These books and maps are available from:
Book Sales
Otter Valley Association
PO Box 70
Budleigh Salterton
Devon
EX9 6WN
Cheque with order, payable to Otter Valley Association (in full please, not 'OVA')
or, via info@ova.org.uk
or, from your OVA Village Representative, local bookshops and Tourist Information Centres