In October 2019 the Otter Valley Association organised a two day training event in East Budleigh as part of East Devon District Council's first Heritage Strategy for 2019 – 2031. It was supported by funding from the East Devon AONB Sustainable Development Fund, the Norman Family Trust, East Budleigh Parish Council and East Devon District Council.
Fourteen volunteers from the communities of Budleigh Salterton, Sidmouth, Otterton and East Budleigh met at East Budleigh village hall and received two days of training in skills to help manage, protect and enhance the heritage assets of their area. The training was provided by Locus Consulting Limited and the Conservation Officer and a Planning Policy Officer from East Devon District Council.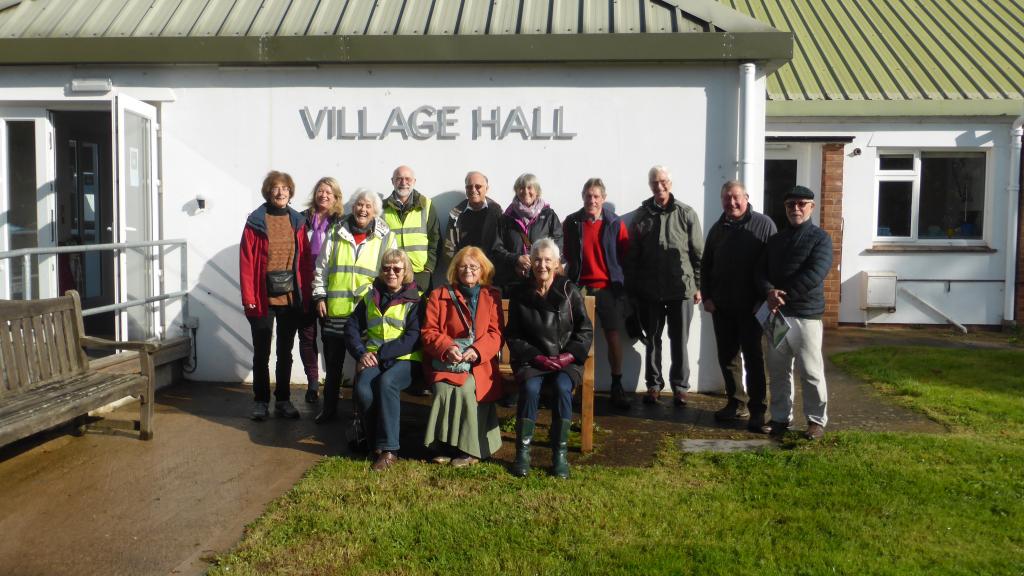 It included the outdoor exercises of assessing the character and appearance of the adjacent conservation area, and recording the significance of heritage assets within it. Training was delivered by Locus, a leading heritage and planning consultancy, and supported by District Council policy and conservation officers.   
Volunteers included members of the Otter Valley Association, Sid Vale Association and East Budleigh Parish Council, with an existing wealth of knowledge of the local historic environment. There was excellent feedback from the event, with all participants reporting an improvement in their knowledge and understanding of conservation areas and what they mean for their local area. 
In December 2019, the group helped to prepare a conservation area appraisal and management plan for the village of East Budleigh.  This document was adopted by the District Council on 20 October 2020, and can be viewed at:
https://eastdevon.gov.uk/media/3721722/east-budleigh-conservation-area-appraisal-review-and-management-plan-2020.pdf
Volunteers commented that they found the training enjoyable, informative, inspirational and excellent.  Unfortunately due to the COVID 19 outbreak no further meetings or training have been possible, but the local listing of important local heritage assets in nEast Budleigh has continued. 
In the towns and villages of East Devon we have a wealth of historic buildings, monuments and landscapes that tell the story of our past. Our communities are a great source of knowledge and skills and the pilot scheme involving local people in their built heritage was recognised as a great success.  
In 2021 the project organisers produced and circulated a Conservation Area leaflet, providing planning advice and information for the local community about the project and the Conservation Area.  This can be viewed here.
Dee Woods
EBHP Project Coordinator
September 2021