In October 2019 the Otter Valley Association organised a two day training event in East Budleigh as part of East Devon District Council's first Heritage Strategy for 2019 – 2031. It was supported by funding from the East Devon AONB Sustainable Development Fund, the Norman Family Trust, East Budleigh Parish Council and East Devon District Council.
Fourteen volunteers from the communities of Budleigh Salterton, Sidmouth, Otterton and East Budleigh met at East Budleigh village hall and received two days of training in skills to help manage, protect and enhance the heritage assets of their area. The training was provided by Locus Consulting Limited and the Conservation Officer and a Planning Policy Officer from East Devon District Council.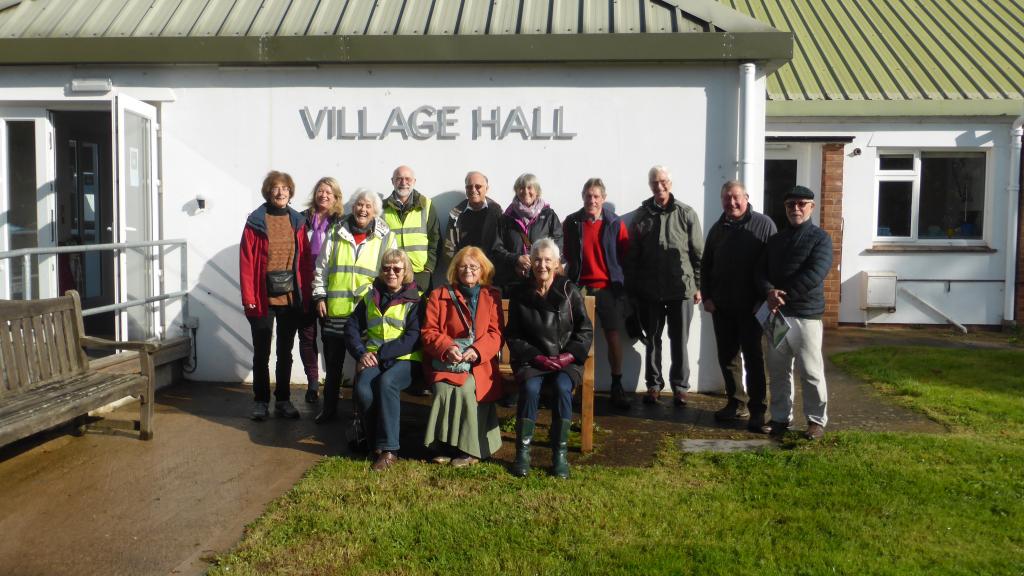 It included the outdoor exercises of assessing the character and appearance of the adjacent conservation area, and recording the significance of heritage assets within it. Training was delivered by Locus, a leading heritage and planning consultancy, and supported by District Council policy and conservation officers.   
Volunteers included members of the Otter Valley Association, Sid Vale Association and East Budleigh Parish Council, with an existing wealth of knowledge of the local historic environment. There was excellent feedback from the event, with all participants reporting an improvement in their knowledge and understanding of conservation areas and what they mean for their local area. 
In December, the group will help to prepare a conservation area appraisal and management plan, initially for the village of East Budleigh. All members of the group indicated they would like to continue their involvement, which will include learning how to survey the external condition of Grade II listed buildings and putting forward items for the listing of local heritage assets.
Volunteers commented that they found the training enjoyable, informative, inspirational and excellent, and we look forward to meeting again in the near future to continue the good work. 
In the towns and villages of East Devon we have a wealth of historic buildings, monuments and landscapes that tell the story of our past. Our communities are a great source of knowledge and skills and last week's pilot scheme involving local people in their built heritage was successfully launched.  
Dee Woods
EBHP Project Coordinator